Jimmy Zagdoun
Managing Director | Founder | Partner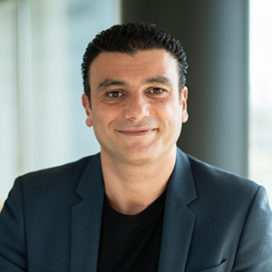 Influenced from a young age by his father, a designer of architectural concepts for chains such as Sandro, Maje, Kookai, Morga, and Iro, Jimmy began his career in computers and designing digital solutions for major brands. Quickly overtaken by the family passion, in January 2002 he co-founded the Richard & Sons family business with his brother.
Course
17 years later, Richard & Sons has become the key player in city centre commercial properties and the partner of choice for renowned chains.
Notably, Jimmy has ensured the set-up of commercial establishments for chains such as Sandro, The Kooples, Calzedonia, and Sushi Shop.
What are the reasons for their success? First of all it's the passion for this profession involving trade, the creation of value, and commercial development. Jimmy is constantly criss-crossing city centres all over France, staying ahead of the trends and creating synergies between chains.
Added to this local knowledge is his expertise in digital solutions, which allowed him to develop sourcing, mapping, and tracking tools unique in the market.
In the end, his taste for psychology and management enabled him to develop a company project where people and appreciation for involvement are central.
The Globetrotter
Passionate about sailing and travelling, he uses his free time to sail and explore new cultures.