Vincent Accolas
Retail Negotiator | Gourmet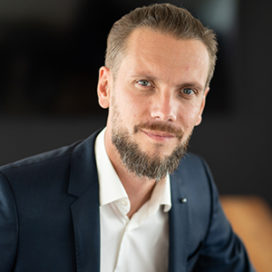 After starting out training in hotels and restaurants, with 10 years as a head waiter and seminar manager, Vincent entered the world of retail for 4 years when he managed a store for a major French chain.
Course
He joined Richard & Sons in 2018 and used his double expertise in hotels / restaurants and distribution.
Energetic and engaging, today Vincent helps all kinds of chains to choose their commercial properties, from the initial sourcing to signing the deeds.
The Pilot
A lover of motor sports, Vincent loves race cars and the level of performance that they can achieve.