Salomé Benchimol
Assistant Retail Negotiator / Gourmet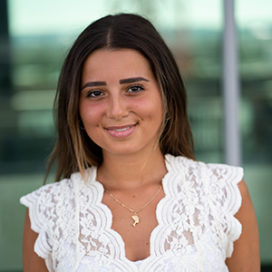 Salomé's parents immersed her from a young age in the world of ready-to-wear clothes retailing , and specialised in real estate from the beginning, obtaining a bachelor's degree in real estate management.
Course
She joined Richard & Sons in 2017 and helped the negotiator teams with their day-to-day work: sourcing and searching for properties, active prospecting, market appraisal and data, creating administrative and legal files, etc. 
The Fashionista
A lover of clothes and fashion accessories, Salomé, the team's millennial, know how to find and tell what tomorrow's fashion trends are!